OWNER
Owner of the Month – January 2020
PUBLISHED: 12 March 2020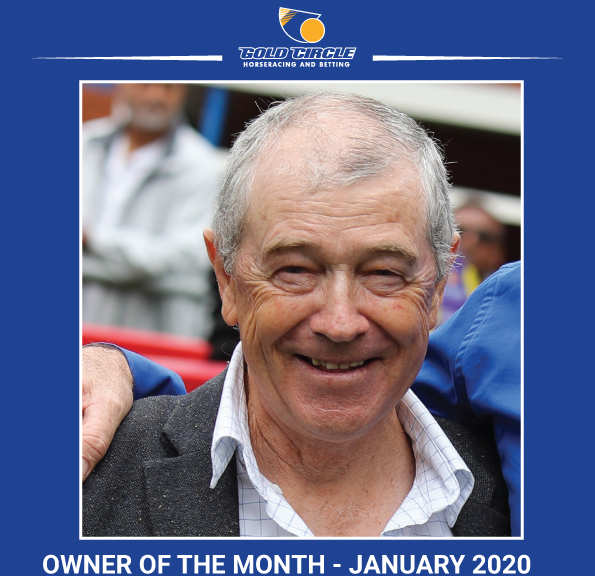 Garth Puller
Garth Puller, one of the country's finest as a jockey and currently a top flight trainer, may be in two minds on being named Gold Circle's Owner of the Month for January. For a trainer to have shares in many of the stable's inmates can be financially ruinous  but as long as they keep winning and paying their way, there will not be any complaints.
As an owner or part owner, Garth had shares in 6 winners during the month of January.
In the saddle, Garth rode seven winners at Kenilworth 40 years ago, and has won most of the Gr1 trophies in South Africa. He won his last ever race as a jockey on 27 December 2005 and as a trainer saddled his first winner when Foreign Gal scored at Clairwood under Anton Marcus on 1 August 2012.
Well done Garth.